Southern Highlands Bushwalkers Inc

Photos of a member's walk along Nattai River.

A group of members, remote area walkers (RAW), did a twenty-eight kilometre walk on Sunday 19 Sep 2021. This epic trek started at Wattle Ridge Farm, down Starlights track to Emmetts flat. The unnamed creek alongside Starlights has been rumbled clean and is flowing well. Starlights track is clear but Emmetts has been taken over by wild tobacco bush following the good rains and floods.
They followed the Nattai downstream past Arid Flat to Cathedral Forest. The river is in very good condition and shane saw bream like fish. On a previous trip Dave Dunn even took a video of swarm of catfish which gives us some hope for the future of the river where we have even seen platypus twenty years ago.
They returned to Emmetts and back to the top via Troys Creek which is severely overgrown. This slowed their progress, so they walked back along Nattai Road after sunset but with plenty of light from the moon. It is distressing that the current Toppo maps do not acknowledge the existence of this road.



The Nattai River at Emmetts Flat is in tip top condition.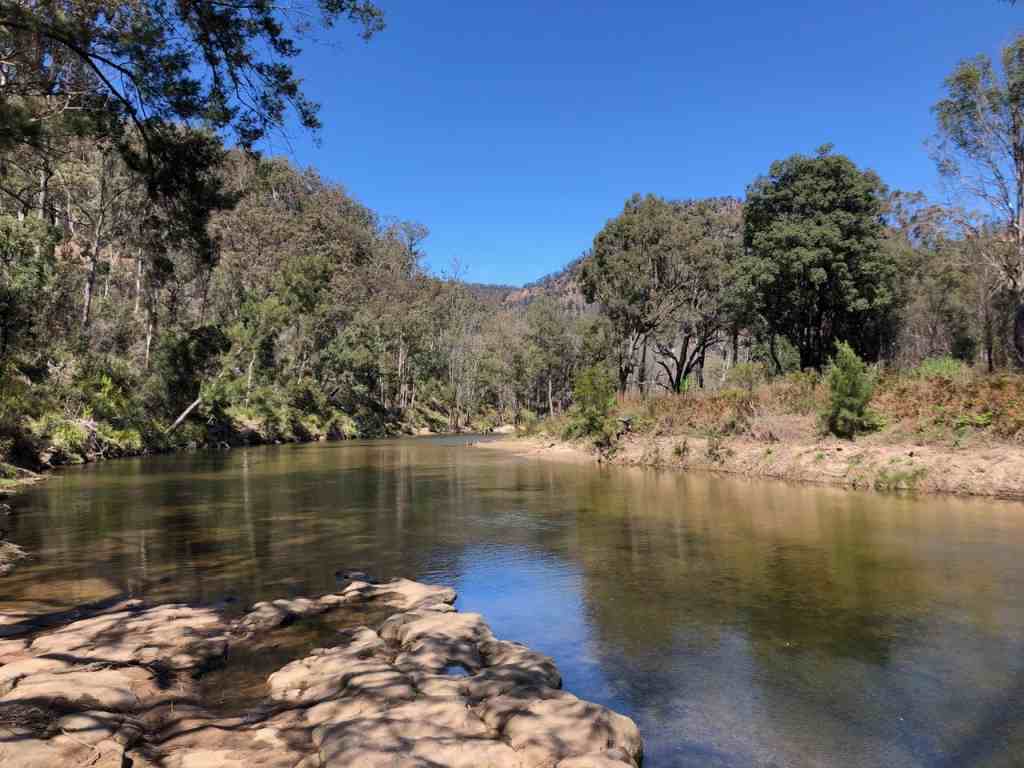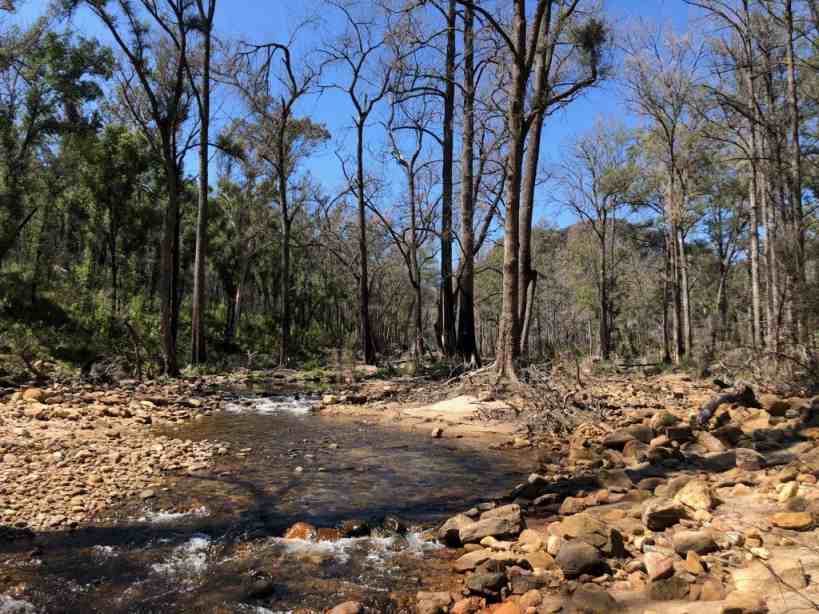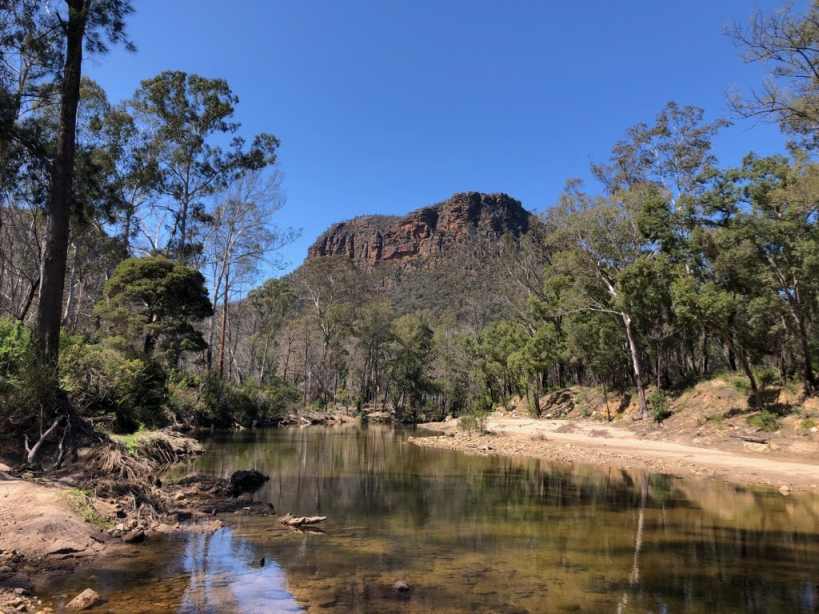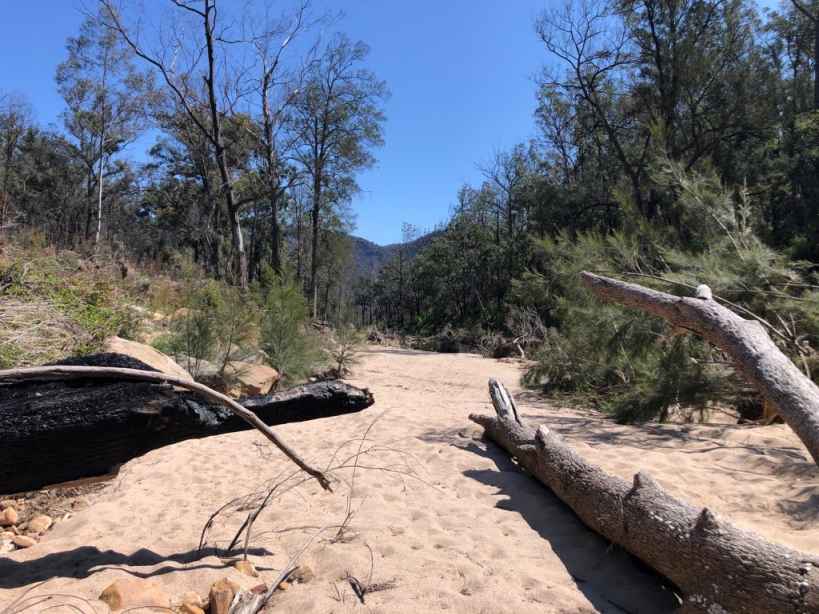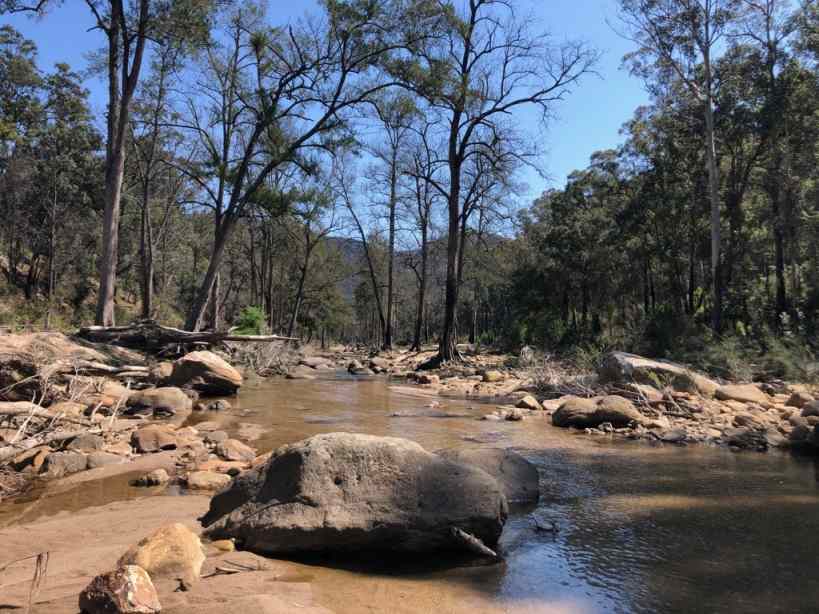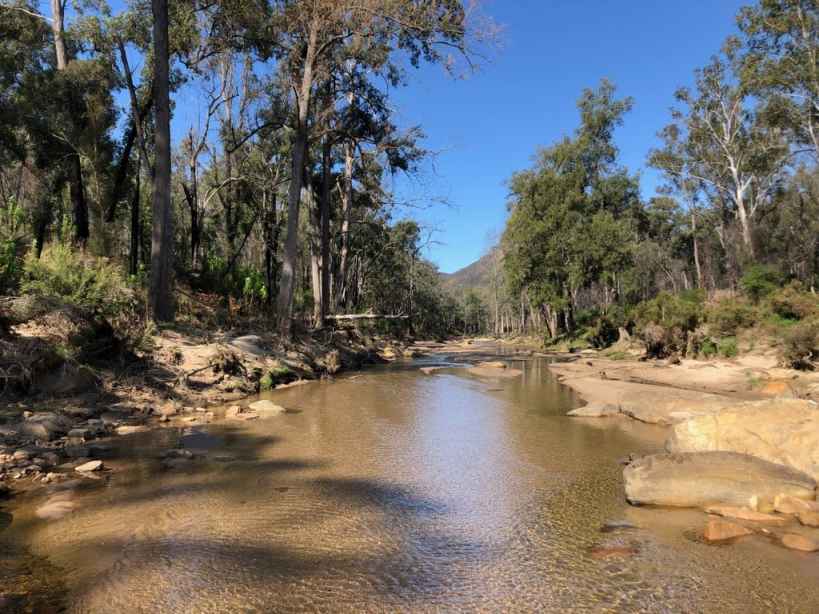 A very springy bridge over the Nattai. A video would be appreciated.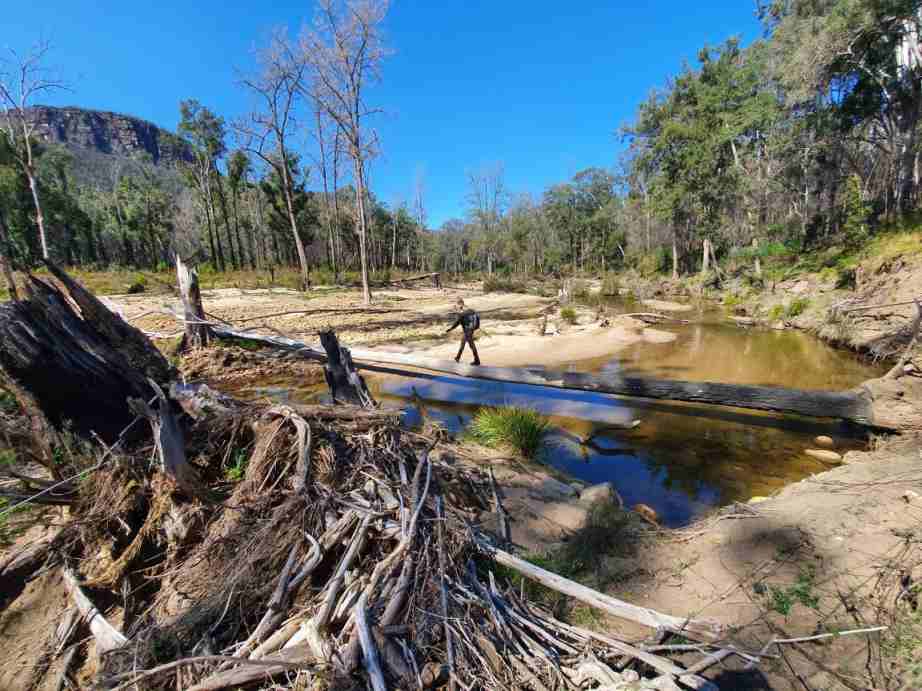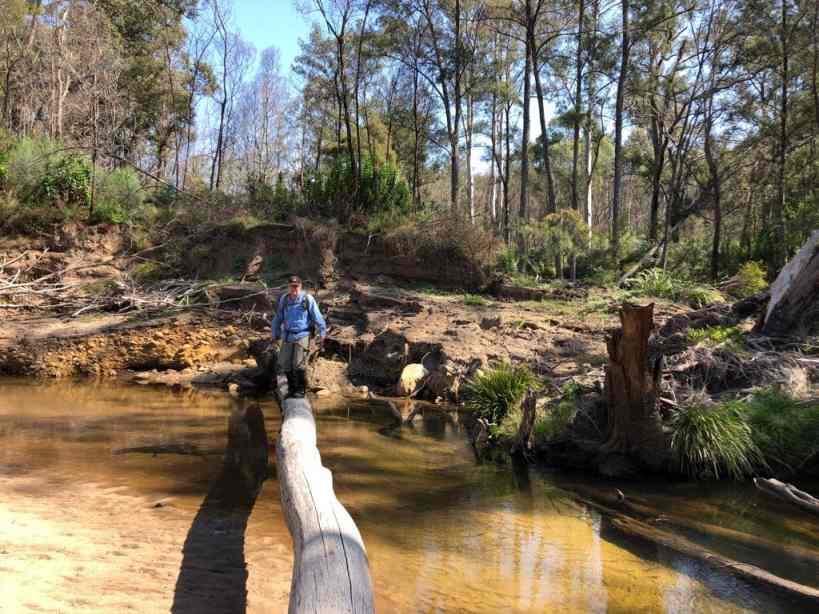 It was a lovely warm September day and you must be careful where you walk. Zoom to the centre of this photo to see why.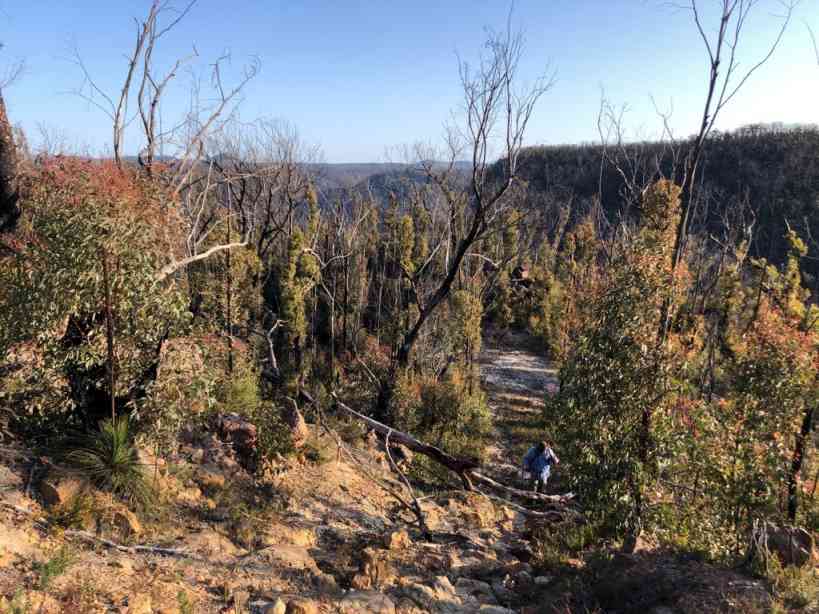 I think that this is the overgrown section of Troys Creek Track.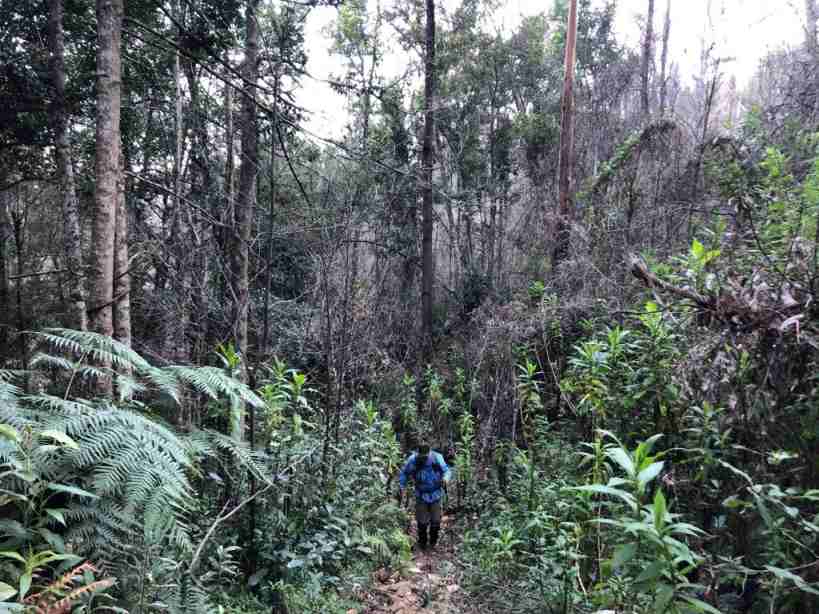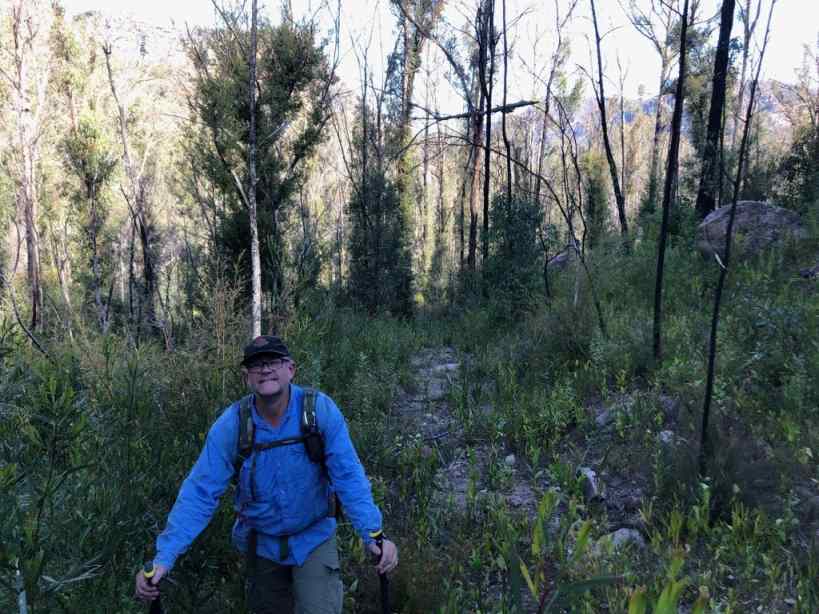 The old army trailer oven will remain at Emmetts Flat forever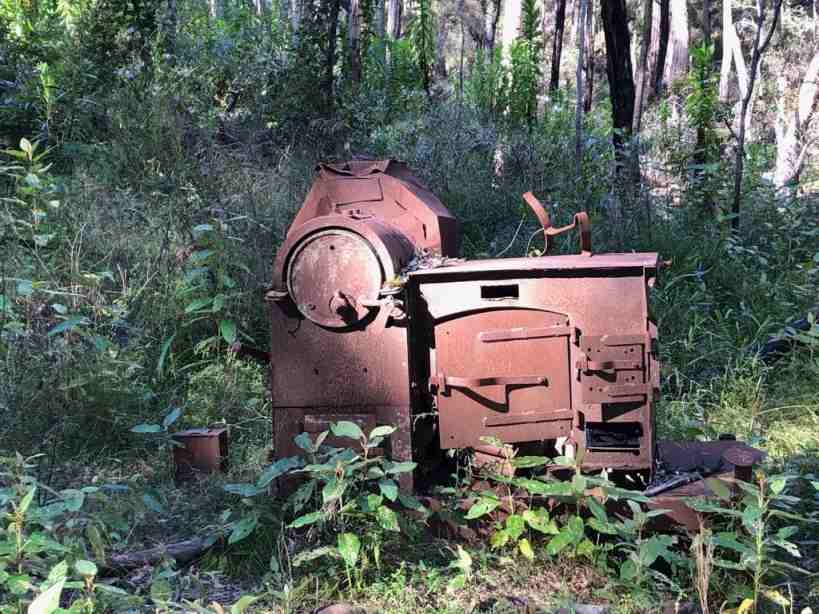 Greg found a lump of petrified wood at Emmets Flat. A lesson plan may be developed from this discovery.
Some comedian has added a sardine tin lid to the track marker tree to indicate that Arid Flat used to be a good place to camp. It is now overgrown.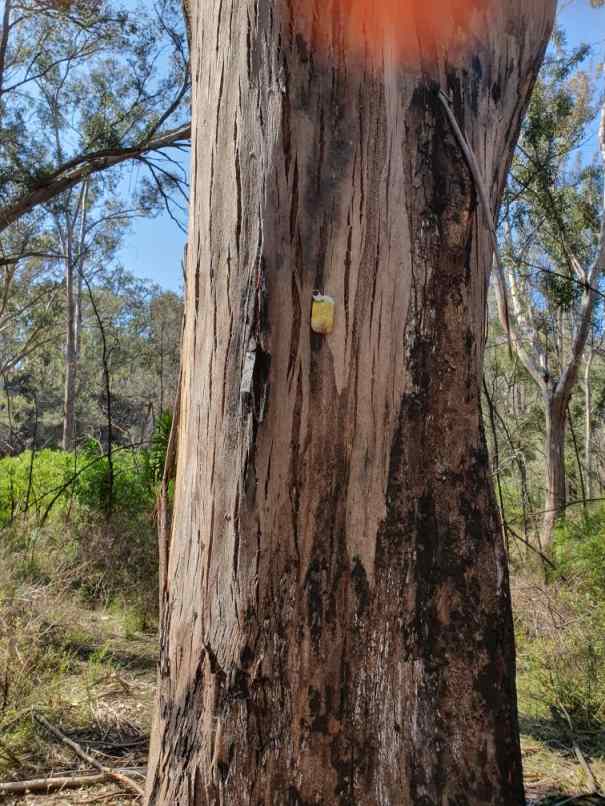 Beauty amongst fire ravaged bush with Mount Jellore in the background.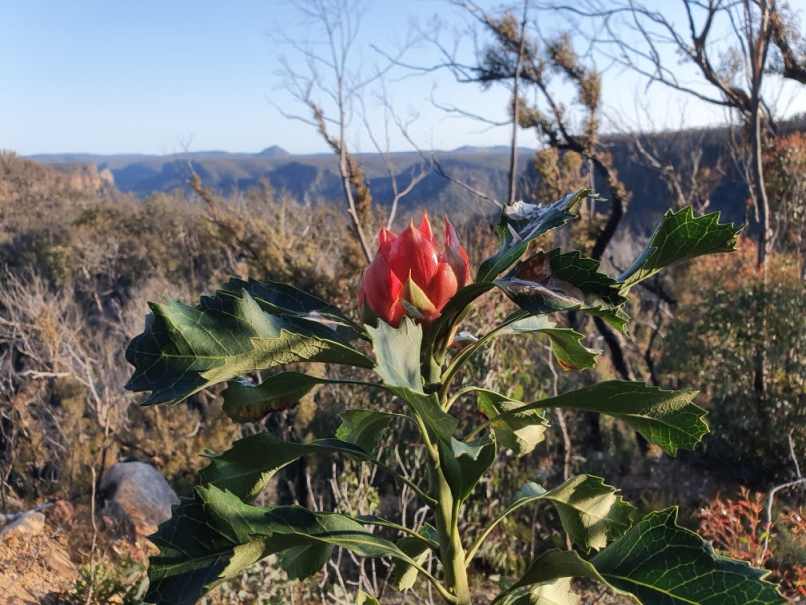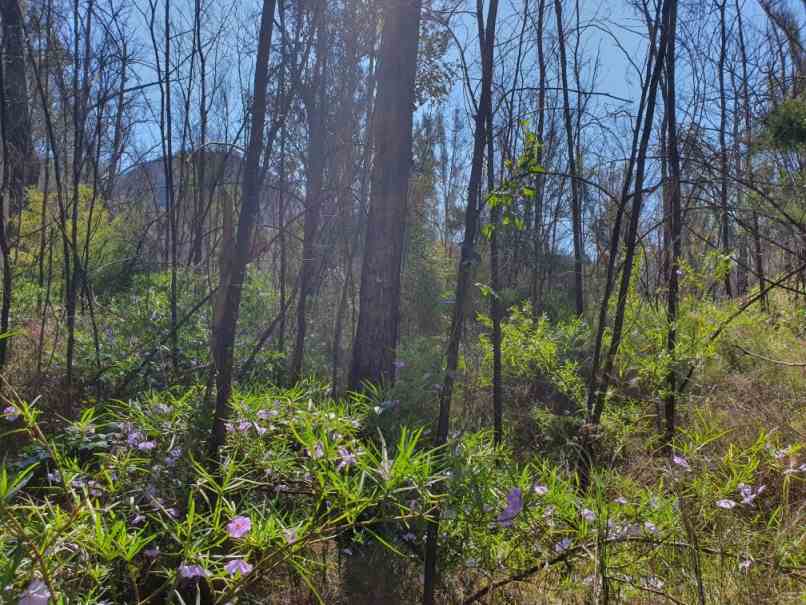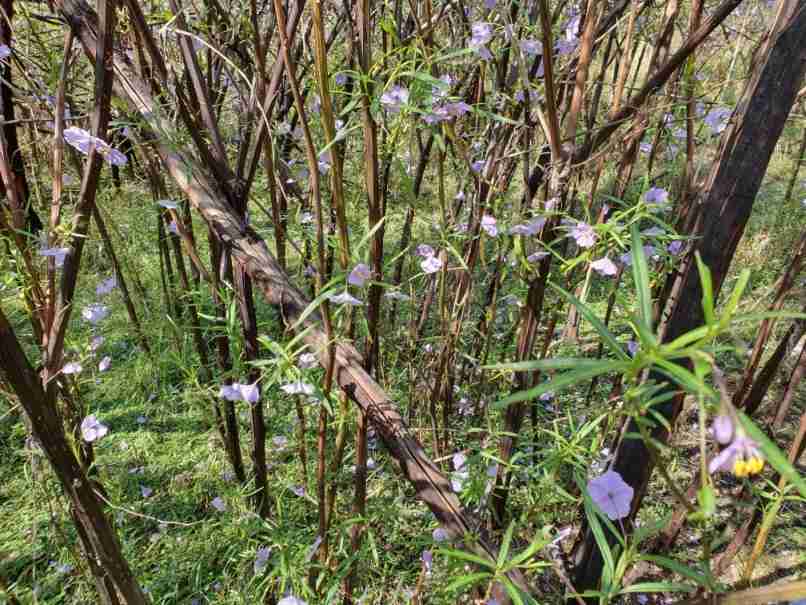 At one stage the Topo map (about 2014) erroneously showed Starlights track going to Ahearns lookout and had erased the genuine Starlights down to Emmetts.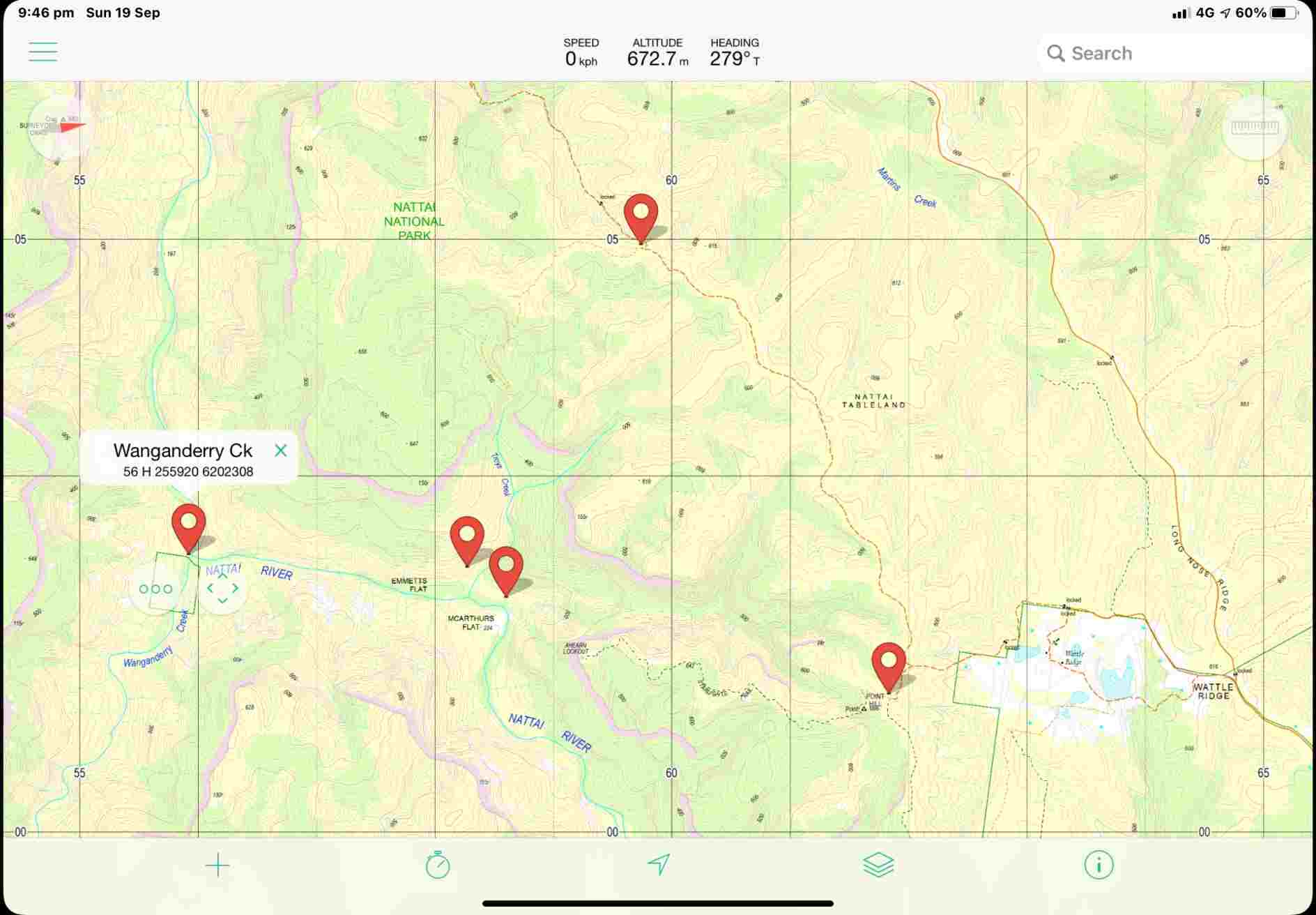 Press this link to return to the | Reports page |